Our mission is to optimise and streamline the sharia-compliant commodity transactions trade lifecycle by providing expertly-crafted STP automation solutions. We strive to be the go-to provider for companies looking to efficiently and effectively conduct their commodity business in a manner that is consistent with sharia principles. By consistently delivering exceptional service and staying at the forefront of technological innovation, we aim to establish ourselves as the leading provider of sharia-compliant commodity STP automation solutions.
We believe in encouraging the technological innovation and evolution of the Islamic Finance industry.
To be the premier choice for Shariah-compliant Fintech solutions.
Customer first
We commit to upholding the highest levels of service to our clients by being highly proactive, reactive and efficient while keeping the needs of our customers at the heart of everything we do.
Adaptable & flexible
Innovative
Inclusive
Acting with integrity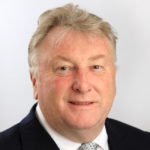 Stephen Openshaw
Stephen started his banking career in the Treasury department of UBAF Bank Ltd in 1977. Stephens longstanding career in the Arab and Islamic market place has included periods in Bahrain, Saudi Arabia and London. Prior to starting at Eiger he was Head of Islamic Products at MF Global, FVP Assistant Treasury Manager, Interest Rate and Islamic Products at Arab Banking Corporation, Bahrain and Associate Director, Fixed Income and Derivatives at Daiwa Europe Bank London.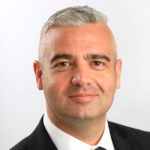 Christopher McGuigan
Managing Director of Trading
Christopher joined the Company from the MF Global Treasury where he specialised for twenty years in trading foreign exchange, precious and industrial metals, fixed income and commodities, responsible for his own proprietary book. Whilst at MF Global he was also a key member of the team responsible for the development of Islamic Products and the development of markets in the Middle- East.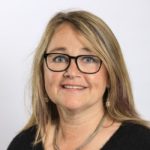 Kairen Moulson
As a Fellow of the Chartered Institute of Management Accountants, Kairen has held a number of senior roles covering finance functions for growing businesses M&A, corporate finance, capital expenditure project management, post-acquisition integration, restructuring, change management in the technology and media sector. Prior to joining Eiger, she spent eight years at Chordiant Software as International Finance Director, where she was integral in the flotation on the NASDAQ of Prime Response Limited and in the subsequent acquisition of Prime Response by Chordiant Software. From there Kairen was then recruited to Technicolor Network Services as VP of Group Finance and was part of the Executive Committee for Global Projects which managed the migration of the ITV broadcast facility to Chiswick Park and was the finance lead in the acquisition of the NBCU facility in Denver.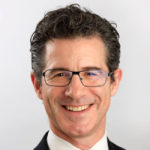 Richard Beresford
Upon qualification, Richard joined the corporate team of law firm Osborne Clarke, in the firm's City of London offices, where he gained exposure to a broad range of corporate transactional work, covering M&A, company listings, venture capital, equity fundraising, management buyouts and corporate re- organizations. Following a period as in-house counsel with a leading firm specializing in spread betting and contracts for differences, he was recruited to Solnick LLP, a boutique commercial law practice in London, where he headed the firm's company and commercial department for 5 years, before joining Eiger in 2009.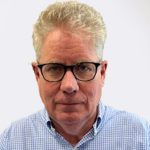 Julian Courtney
Julian Courtney is a Chartered Accountant with over 32 years financial services experience, which includes two major accounting firms. He has worked in the derivatives industry for 27 years as Head of Compliance and Legal as well as on the board of various companies. He served as Head of Compliance and Legal FIMAT Europe between 1993 and 2000, joining Refco Overseas Limited in 2000. Following the sale of the Refco group in 2005, he was one of the founding directors of Marex Financial Limited and was involved with the winding up of the Refco estate at Director level. He served as Chief Operating Officer of Aviate Global from 2010 to 2012, joining ED&F Man Capital Markets as Global Head of Compliance and Legal in 2012. He left ED&F in 2018 establishing his own compliance consultancy company providing compliance services to various FCA regulated firms. He is currently a FCA registered Compliance and Money Laundering Reporting Officer for two firms. He has dealt with all the major regulators in Asia, Europe, the Middle East and the USA. Julian joined Eiger as a regulatory consultant in September 2020.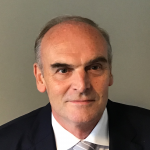 Graeme Coulson
Graeme has joined Eiger Trading Advisors following the completion of a consultancy contract in Bahrain preparing a major bank there for the transition from LIBOR to the Alternative Reference Rates. Graeme started his long treasury career at Standard Chartered in London before moving to the Middle East where he worked for banks in Bahrain, Saudi Arabia, Dubai and Qatar. Graeme's last Treasury appointment, before becoming a consultant, was with a Maltese bank in both Malta and London. Graeme has an ACI Diploma and an MBA from the University of Durham Business School.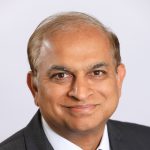 Farahad Zama
Farahad has worked for over 34 years for major investment banks including Barclays, Bank of America, JP Morgan and Citibank. He has built major e-commerce and trading platforms in FX, Money Markets and Commodities markets. He has also led global teams and was the lead architect in Static and Reference Data as well as in the Cash Settlements and Payments space. Besides that, Farahad is an award-winning novelist whose work has been translated into over twelve languages.
Tyler Straderick
Tyler has worked in FinTech for over 10 years, working primarily for one of the UK's biggest payment processors as a Senior Java Developer. Tyler has a key focus on innovation and utilising the latest technologies and practices to create fast and reliable systems. Tyler has significant experience working with complex legacy applications and creating new microservice applications.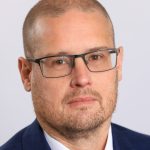 Nathan Tomlins
Nathan has worked within the UK Financial Services industry for over 30 years within Finance Management and Change Control for Pensions Administration and Asset Management companies, including Capita and Link Group.  During this period, he has obtained professional qualifications as a Business Analyst and worked with multiple Project Management styles.  He has delivered changes ranging from small Operational bespoke system changes to Industry and Regulatory changes to multi-million pound financial system developments.   He joined Eiger in January 2022 to head up our Change Management function.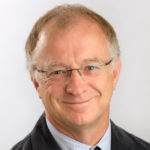 Phil Attwood
Phil has over 30 years of trading experience across multiple asset classes. Starting as a mining analyst, his career has taken him across many markets including Africa, Asia, Middle East and Europe Including working for HSBC, BNP Paribas, and NCB Jeddah as a foreign exchange dealer. After this period Phil moved to BP as a senior metals trader and was responsible for trading, hedging and advising on behalf of BP companies across the precious and base metals markets. Now at Eiger he is Head of Trading.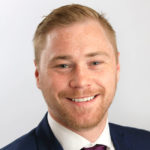 Harry Openshaw
Harry first joined the company on a university placement in 2010 whilst studying for his business degree. After a brief stint commodity trading elsewhere, Harry returned to Eiger in 2015 as a Junior Trader and has moved up the ranks to become Associate Director.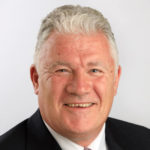 Stewart Lane
Stewart began his banking career in London with National Westminster bank before moving to Chemical Bank to work within their rapidly expanding Treasury Operations area, here he supervised the foreign exchange and money markets departments and was instrumental in setting up their satellite customer payments department before assisting in the successful migration and settlement of their Operations from London to Cardiff. Stewart then joined ED&F Man as their Treasury Operations Manager and during his 24 years of service he expanded the Funds and brokerage areas of the business worked on the public flotation of the Man Group.  Stewart has also had a key management role in the identification of and successful implementation of a number of STP Treasury Banking systems.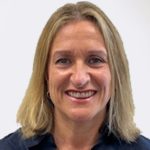 Lauraine Jarvis
Lauraine started her Financial career in the Global Custody Department at Chase Manhattan Bank within the Unit Trust Department,  leading a small team. She then worked for Provident Mutual in London, initially in the accounts department, transferring to the Dealing Room as Fund Management Support. Following this role, Lauraine worked at Friends Life, helping migrate the Finance Division to Surrey as a Supervisor within the managed Pension Fund Department.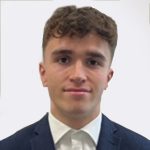 Oliver Jarvis
Oliver graduated from Nottingham University in 2022, having graduated with a degree in History, completing his dissertation on Napoleon Bonaparte. He has been at Eiger since January 2023.
Abbas Abdikadir
Abbas graduated from the University of Southampton with a degree in Economics. He joined Eiger in the summer of 2023.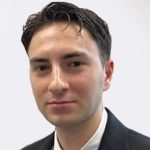 Alessandro Nacca
Having graduated from the University of Surrey with a degree in business management, Alessandro went on to an office management position at TM Motors in Surrey. During this role he gained valuable first-hand experience in managing customer relations and maintaining the company's supplier channels. He has recently joined Eiger as part of the trading team.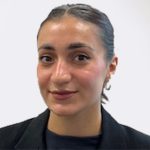 Alia Dabsha
Alia has recently graduated from Kingston University with a degree in Financial Economics, which equipped her with great knowledge of financial markets, risk management and investment analysis. Alia has recently joined the Eiger trading team.
Contact us today for more information.